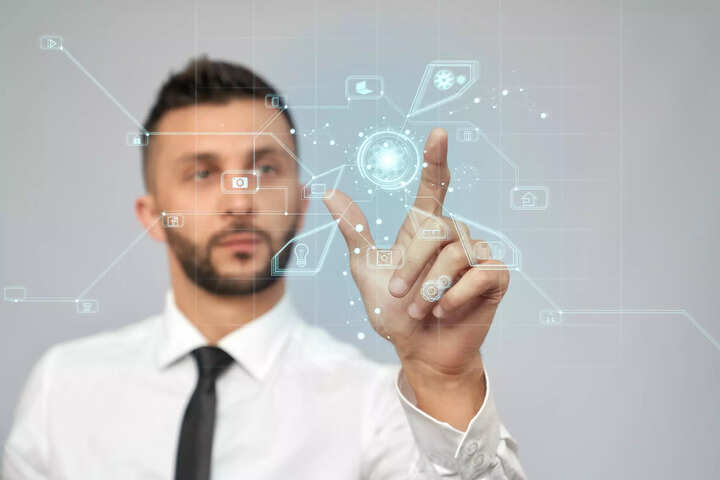 New Delhi: On National Logistics Daywhich is celebrated annually on June 28, key industry stakeholders have come together to rally behind the National Logistics Policy and its associated platforms, which they say could become the cornerstone of economic progress.'
"National Logistics Day serves as a reminder of the profound impact of logistics in connecting people, businesses, and communities," said Zaiba Sarang, Co-founder, iThink Logsitics. "As we talk about the significance of National Logistics Day, let us also not forget the Policy which stamped the backbone of the logistics infrastructure, paving the way for streamlined operations, enhanced efficiency, and accelerated growth. This Logistics Day holds even more importance now than ever. Post the announcement of the policy, India's logistics infrastructure has shown a steady growth. With the objective of one-stop solution for National logistics four key actions of NLP, IDS, ULIP, ELOG, and Group for System Improvement were introduced with the integration of the latest technology. By embracing the transformative power of logistics and technology, we can forge a future where logistics becomes the cornerstone of economic progress, fostering global connections and leaving an enduring legacy for future generations. While we are in the corridor of embracing the future, sustainability in logistics, paperless logistics and reduction of carbon footprint has been the epitome of any conversation. NLP at the same time is concentrating on reducing carbon footprint with the introduction of IDS and ULIP which works towards digitizing the entire supplychain process despite the highly fragmented nature of the sector. With all this happening, India has seen an inevitable growth as India ranks 39 out of 139 countries in the 7th edition of LPI 2023. On the other hand, the export rate has grown from 5% to 6% since the inception of NLP. Still we have to go miles before we achieve the single digit logistics cost and develop a data driven decision support system to ensure economic growth by increasing exports from 6% to 8%".
Similarly, a spokesperson at Transport Corporation of India, said, "As India drives ahead in becoming a $5 trillion economy, the Indian logistics sector is at the forefront of various drivers enabling these aspirations. With stable market dynamics and nurturing policy framework that facilitates PHYGITAL infrastructure development, today, Logistics in India is at an inflexion point. Innovations in digitization, inflow of private investments and focus on environmental and social sustainability are strengthening our foundations. At TCI, we are committed to playing a key role in this journey by providing end-to-end integrated multimodal logistics & supply chain solutions across India and the neighboring countries. Thereby, moving 2.5% of India's GDP by value every year."
In addition, the logistics sector creates numerous employment opportunities, ranging from truck drivers and warehouse staff to logistics managers and supply chain analysts. It contributes to economic development by generating revenue, fostering trade, and supporting various industries. Recognizing the same, India's Prime Minister, Narendra Modi, introduced "National Logistics Policy" (NLP) in September 2022, which is being looked upon by industry leaders as a transformative step towards aligning India's logistics sector with global benchmarks.
Sandeep Bansal, CBO at Falcon Autotech, said, "On this momentous National Logistics Day, we celebrate the extraordinary growth and potential of warehouse automation in India. With the Indian warehouse automation market projected to reach $682.1 million in the next five years, experiencing an impressive CAGR of 26.1%, as per the Mordor Intelligence 2023 report, we stand witness to the transformative impact of automation on our industries. We are very much aligned with the power of automation to revolutionize the logistics landscape, driving efficiency, productivity, and customer satisfaction to unprecedented heights. Warehouse automation enables companies to optimize their warehouse operations, reduce costs, and deliver faster, more accurate services. Government initiatives to strengthen the industry such as NLP and ONDC are a great move."
While the logistics industry is constantly evolving with innovative technologies, from warehouse automation and robotics to advanced tracking systems and data analytics, logistics embraces technological advancements that enhance operational efficiency, visibility, and decision-making.

Nishith Rastogi, founder & CEO at Locus, said, "Technological advancements with AI and ML have positively augmented the productivity in this sector, optimizing routes and reducing delivery times and carbon footprints. However, despite these advances, our recent Last-Mile Maturity Assessment report revealed that only 20% of 3PL & CEP organizations in India claim to have an empowered workforce with sufficient technology for smooth communication and efficiency. Today, we call on all stakeholders to advance this percentage, ensuring our logistics workforce is equipped with the right technology tools, fostering a robust logistics ecosystem."
FacebookTwitterLinkedIn
---
---
end of article