You know what sucks? Needing your phone when it needs a charge. Even in a world where super-fast charging exists, it's still not as widely available as one would hope. As such, it's great to see brands come up with new ways to reach insanely high charging numbers.
About a month ago, we shared a story about Redmi's showcase of 300W charging. No typo there, that insane the triple-digit number is pretty much factual in this case. And that phrasing is no joke either, as the company released a video, which pretty much shows the tech in action. In it, a Redmi Note 12 Discovery, equipped with a custom 4,100W battery, gets filled up under 5 minutes!
When the video was initially uploaded, most users who saw it thought that it was just a proof of concept. After all, us techies have pretty much grown accustomed to seeing awesome ideas that — unfortunately — don't always get translated into actual products.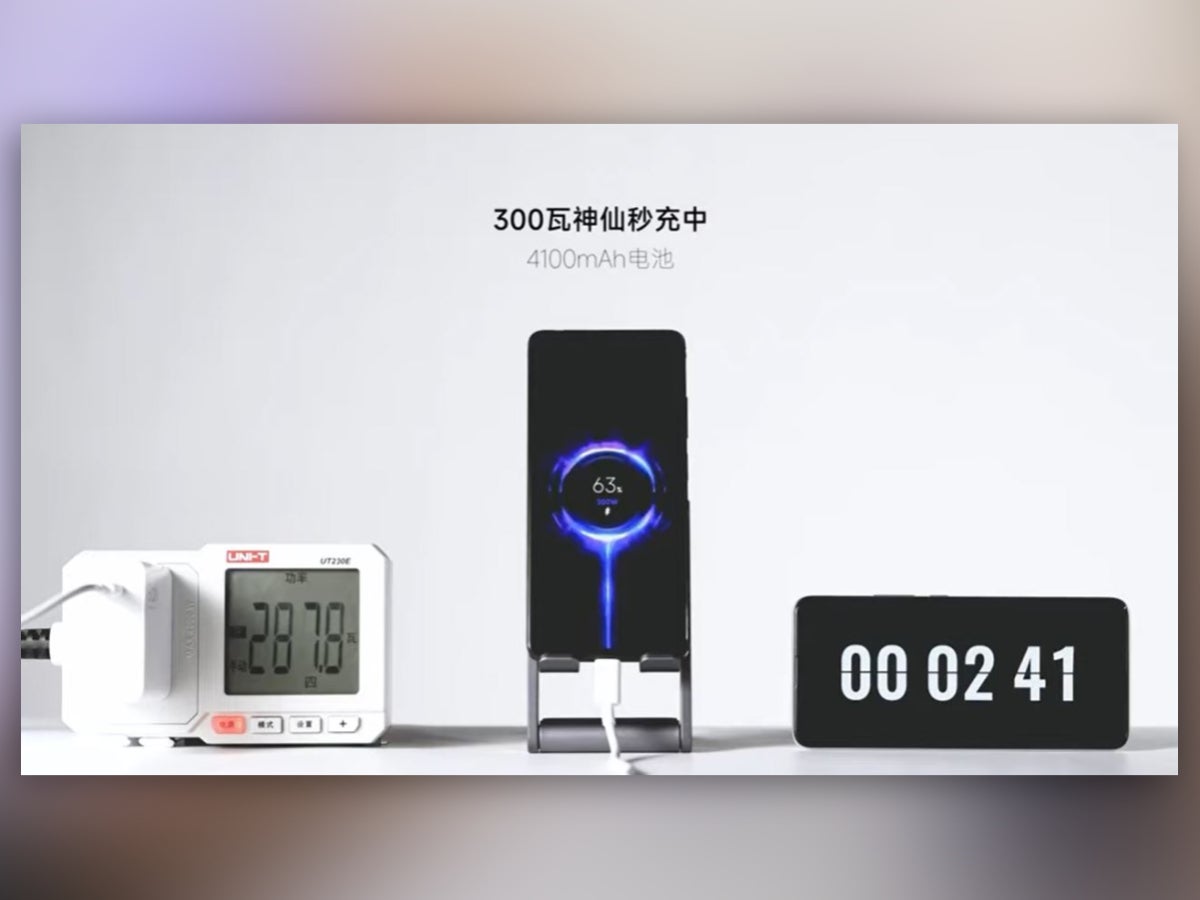 A snapshot from the demo video, showing the 300W tech in action.
This, however, may not be the case with Redmi's 300W charging know how. Digital Chat Station — a prolific Chinese tipster with a solid track record — implied through Weibo (translated source) that Redmi pretty much plans to mass produce… it?

why"it"? Well, because we don't know where this 300W charging tech will land. After all, the phone in the demo vid was a custom build that was not available en masse. Beyond that, we've got no imminent announcement to go off of.
In all reality, the actual charging speed showcased never peaked at 300W, so that is still a theoretical limit. From the video that Redmi released, we can see charging speeds that float around the 260W mark. That being said, the tech is still fast enough to crash than the current holder of the "World's Fastest Charging Phone" title, the Realme GT3.
The debate related to fast charging speeds overall is still underway: do we really need such extreme charging capabilities? Well, we can't comment on the need (for speed!). But we can surely say that it's overkill in the best possible way.