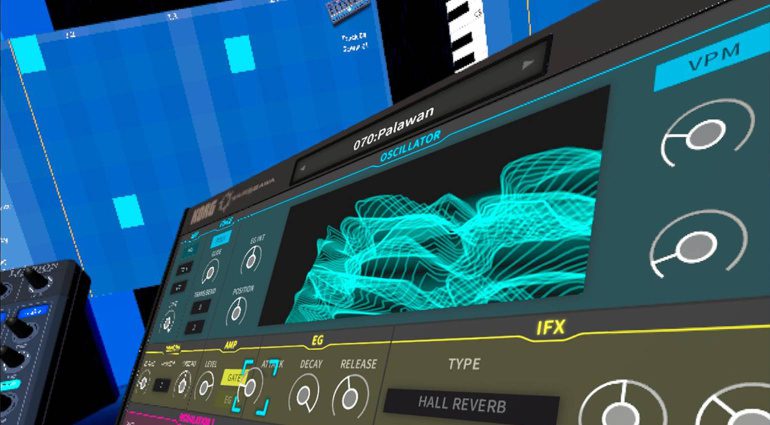 Korg Gadget VR ·

Source: Korg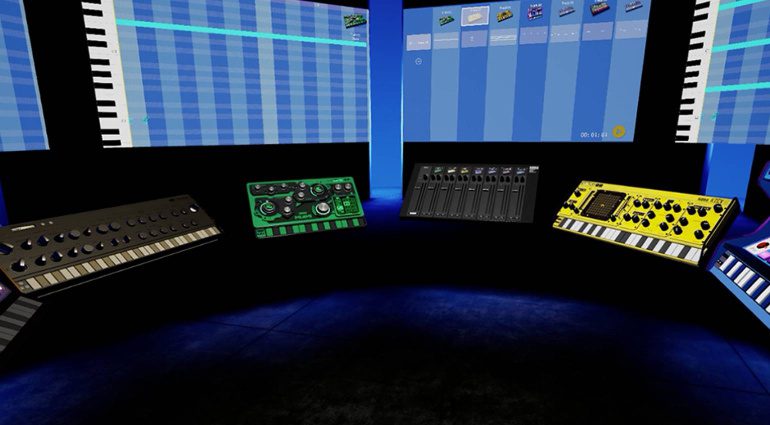 Korg Gadget VR ·

Source: Korg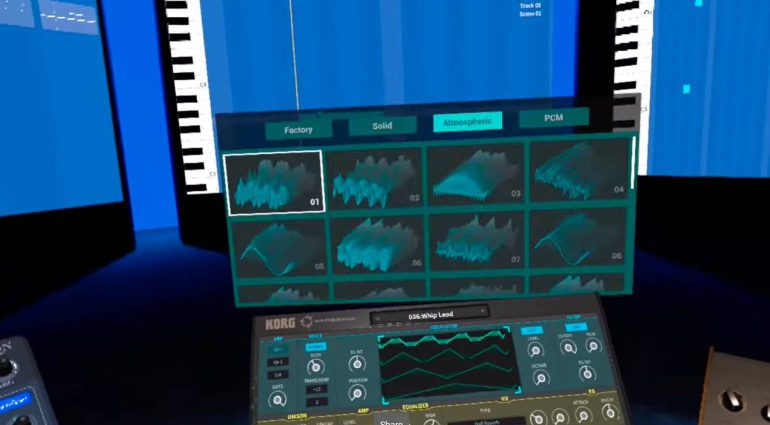 Korg Gadget VR ·

Source: Korg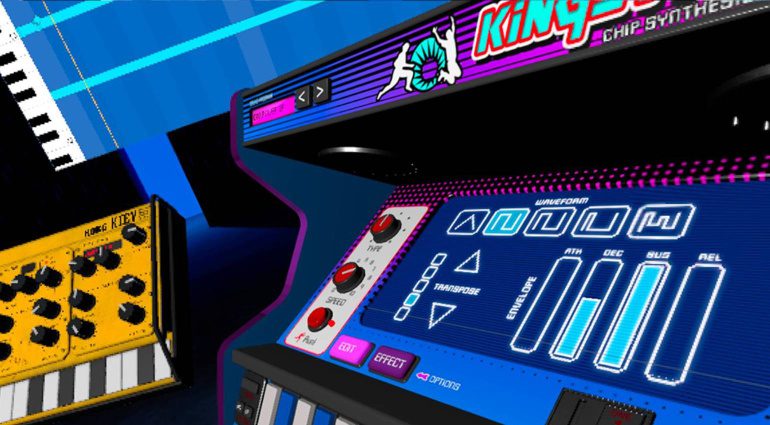 Korg Gadget VR ·

Source: Korg
Grab your helmet as things are about to get real; virtually. Korg Gadget VR brings all the synths from the iPad app into a fully immersive virtual space.
Korg Gadget VR
I've played with a few music apps on the Meta Quest 2. But I've not seen an adventure playground of interconnection synths and drum machines mapped out in VR space quite like this. It's stunning, and you don't need Apple Vision to enjoy it; it runs on a regular Meta Quest 2 and the Pro.
Gadget VR is an exciting bundle of synths that first appeared on iOS a few years ago. It has since made it to the Apple desktop and the Nintendo Switch. Korg has selected 6 of the gadgets to run in this virtual space. They've been redesigned to bring all the parameters to the front and make layouts more conducive to VR controller use. They are arranged around you in a circle from a single standing point, and above each one is a piano roll sequencer for composing your tracks.
The bundle includes the London drum machine, Warszawa wavetable synth, Kingston chiptune synth, Chiang Mai Variable Phase Modulation synth, Kiev (sic) vector synth and Miami bass synth. I wonder if it will expand over time.
Oh my aching arms
Gadget VR looks like a lot of fun and undoubtedly sounds great. The Gadget app is already well-regarded for its sound quality and ease of use. However, as with all VR experiences, it's going to require a lot more of you than clicking a mouse or tapping a screen. Fatigue is a real problem when using VR apps, particularly when you are attempting to do some very precise handling of controls. It feels like you have to keep your arms permanently tense and raised to some degree. There's also the motion sickness factor, although here the environment is relatively static. And how comfortable the headset is to wear for long periods of time.
Those are the downsides to immersive technology at this time. You have to balance that against the potential for fun and creativity, and Gadget VR has that by the bucket load.
At £22.99 in the Oculus App Lab store or on Steam, it's almost cheap enough to give it a punt. Soon you could be broadcasting your epic synth jams live across the internet while standing in your living room.