In the past year, I've reviewed two Garmin Instincts, three Forerunners, one Venu, and one vívomove, while testing a couple of others. I personally love running with my Forerunner 265 (and the 255 and 945 LTE before that), but the others have impressed me a lot. Especially how they've improved from one generation to the next, and how Garmin isn't afraid to experiment with new features and designs.
That being said, Garmin has its flaws and oversights, just like any smartwatch brand. Because I've reviewed their products so highly — and because products like an AMOLED Forerunner or an Instinct with a flashlight seemed to be direct responses to fans' wishes — it makes me want to hold them to a higher standard than other fitness brands that are more iterative.
Since I can't afford a Fenix ​​or Epix, I know I can't speak to every cutting-edge Garmin feature that might trickle down to its cheaper brands down the line. Keeping that in mind, I've racked up my brain and pestered my fellow Garmin watch owners at Android Central, thinking up a Garmin wishlist of new hardware and software improvements that we desperately want to see.
Sunday Runday
In this new column, Android Central Fitness Editor Michael Hicks talks about the world of wearables, apps, and overall fitness tech related to running and health.
Starting with the new Garmin watches we're waiting impatiently for, and moving on to all the Garmin Connect app improvements and feature updates that'll help Garmin catch up with smarter smartwatch brands, here's what we want Garmin to do next to make the best Garmin watches even better.
Throw frugal runners a bone with Forerunner 65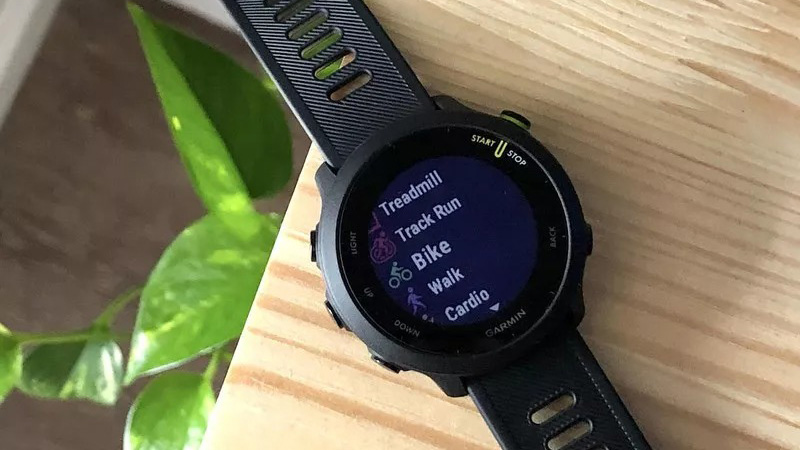 The gap between the Forerunner 55 and the recent Forerunners has widened into a chasm since its early 2021 launch. Besides missing an altimeter and SpO2 data, the 55 has missed out on most of the newest running software tricks.
Forget Morning Report and Training Readiness; you don't even have Training Effect/ Load or HRV status and features like Recovery Time and suggested workouts are limited compared to what you get on the newer watches.
There's no guarantee that a Forerunner 65 would get every software trick the 265 has, and it'll likely stick to a MIP display to keep costs down. We just hope the display has slightly smaller bezels this time, and the 65 can keep or improve on the 2-week/20-hour battery life.
If we can get most of the new Forerunner 265's software tricks on a watch priced $250 less — assuming it keeps the same price as the 55 — the Forerunner 65 will be one of the best running watches that people can actually afford.
Start investing in better materials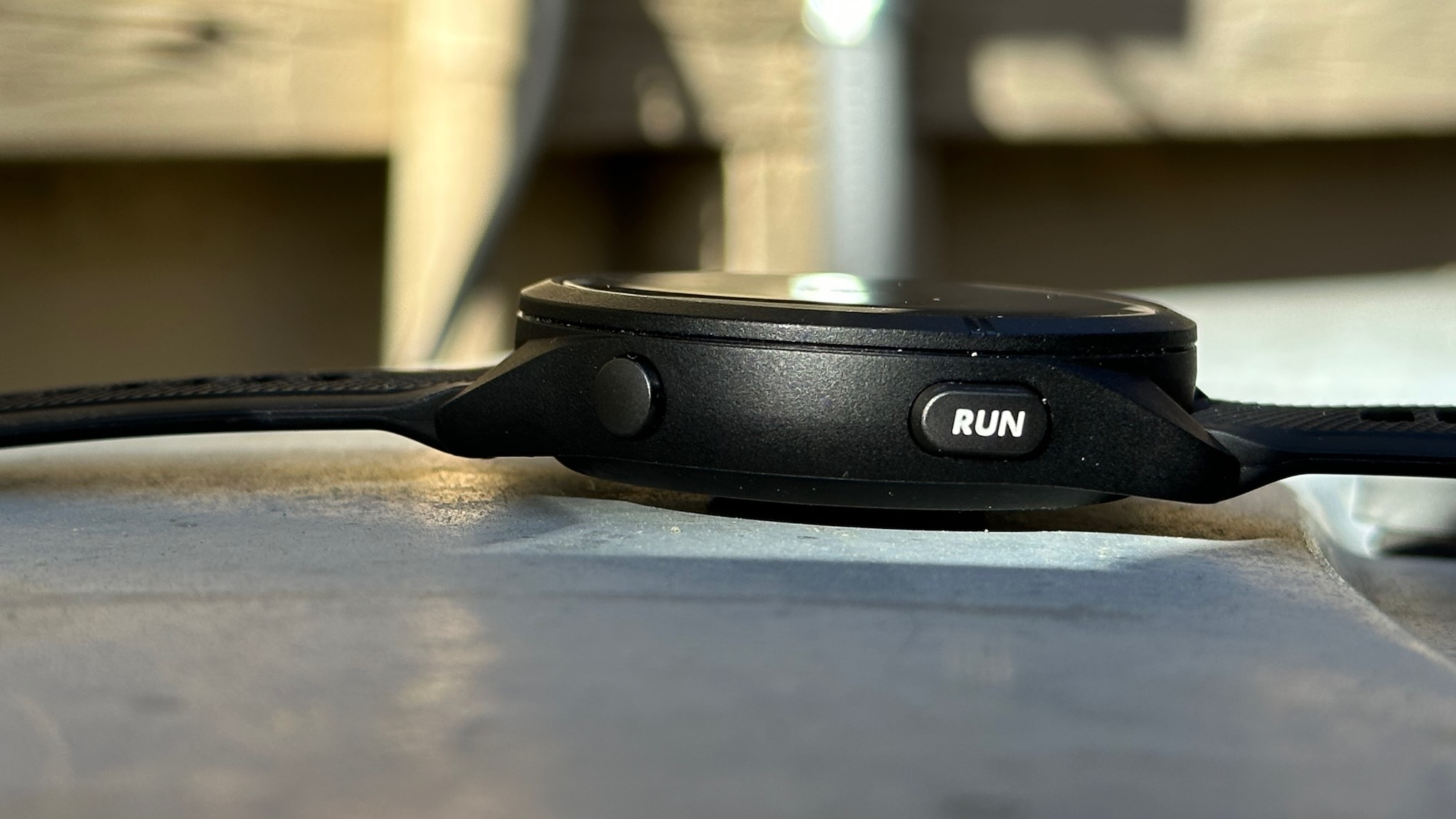 Garmin closed the gap on competing brands when it switched from MIP to AMOLED with its latest Forerunners while keeping a pretty solid battery life. It's a great step for Garmin to make its watches more readable and modern. That said, it has a long way to go in other areas.
For starters, Garmin continues to use Gorilla Glass 3 and fiber-reinforced polymer for the vast majority of its "affordable" watches, making you pay close to a grand just to get titanium or sapphire glass.
Compare that to the $450 Galaxy Watch 5 Pro or $350 COROS APEX 2, both of which have titanium casing and Sapphire Glass. Or look at cheaper watches that typically use aluminum, which looks much better and can be more durable than plastic.
It's not a coincidence that only Venu or vívomove hybrid watches have stainless steel bezels; Garmin considers better materials an aesthetic choice that most of its fitness-focused buyers don't care about, or a luxury for Fenix ​​buyers. While rival brands level up, Garmin watches stay plasticky and get thicker with each generation.
Garmin could, at the very least, use Gorilla Glass 3 DX on its new AMOLED watches, as it did with the Forerunner 965 but not the 265. The latter would have benefitted from the improved anti-reflective coating in direct sunlight. Otherwise, more scratch protection and better materials for its mid-tier watches (not just Fenixes) would certainly be welcome.
Give us a crown, dangit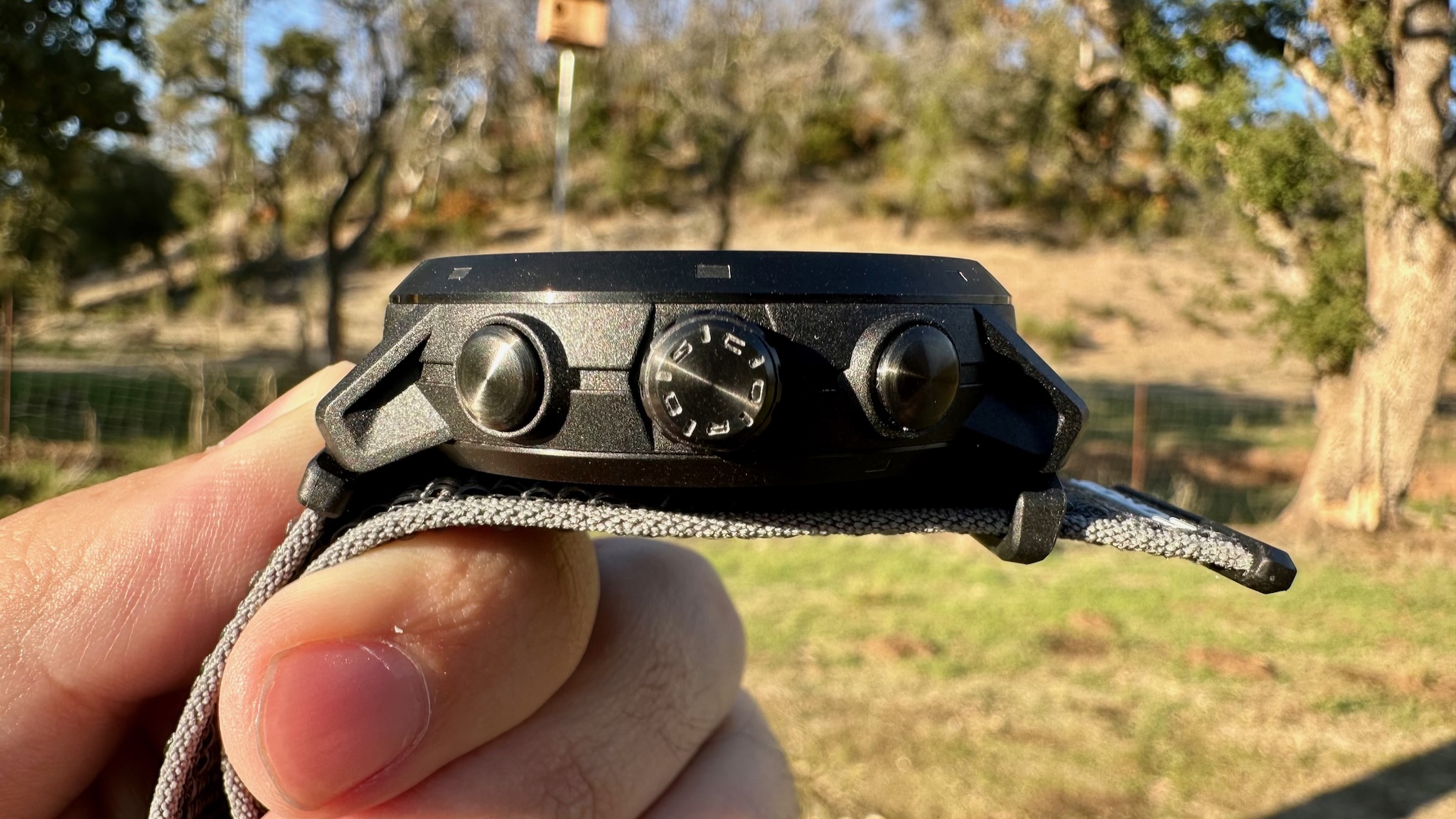 If you like the Up and Down buttons on Garmin watches, you have Stockholm Syndrome.
I'm (mostly) joking, as I much prefer the certainty of button presses to unreliable touchscreen swipes during workouts. But for everyday scrolling through widgets and settings, they're way too squishy and slow to be enjoyable to use.
That's one reason why I find COROS watches so tempting: the digital dial on the APEX 2 Pro lets me breeze through menus and has a comfortable fingertip texture without protruding too much. The PACE 2 crown is more compact but still infinitely preferable to buttons.
Not every Garmin watch will get a touchscreen, so a crown would provide a nice alternative for those models. And frankly, I'd personally prefer one even on touch-enabled models. I know crowns aren't always popular because they can dig into your skin during strength exercises, but Garmin watches are so thick that they basically do this anyway. So why not prioritize better navigation?
Start incorporating Qi/ MagSafe wireless charging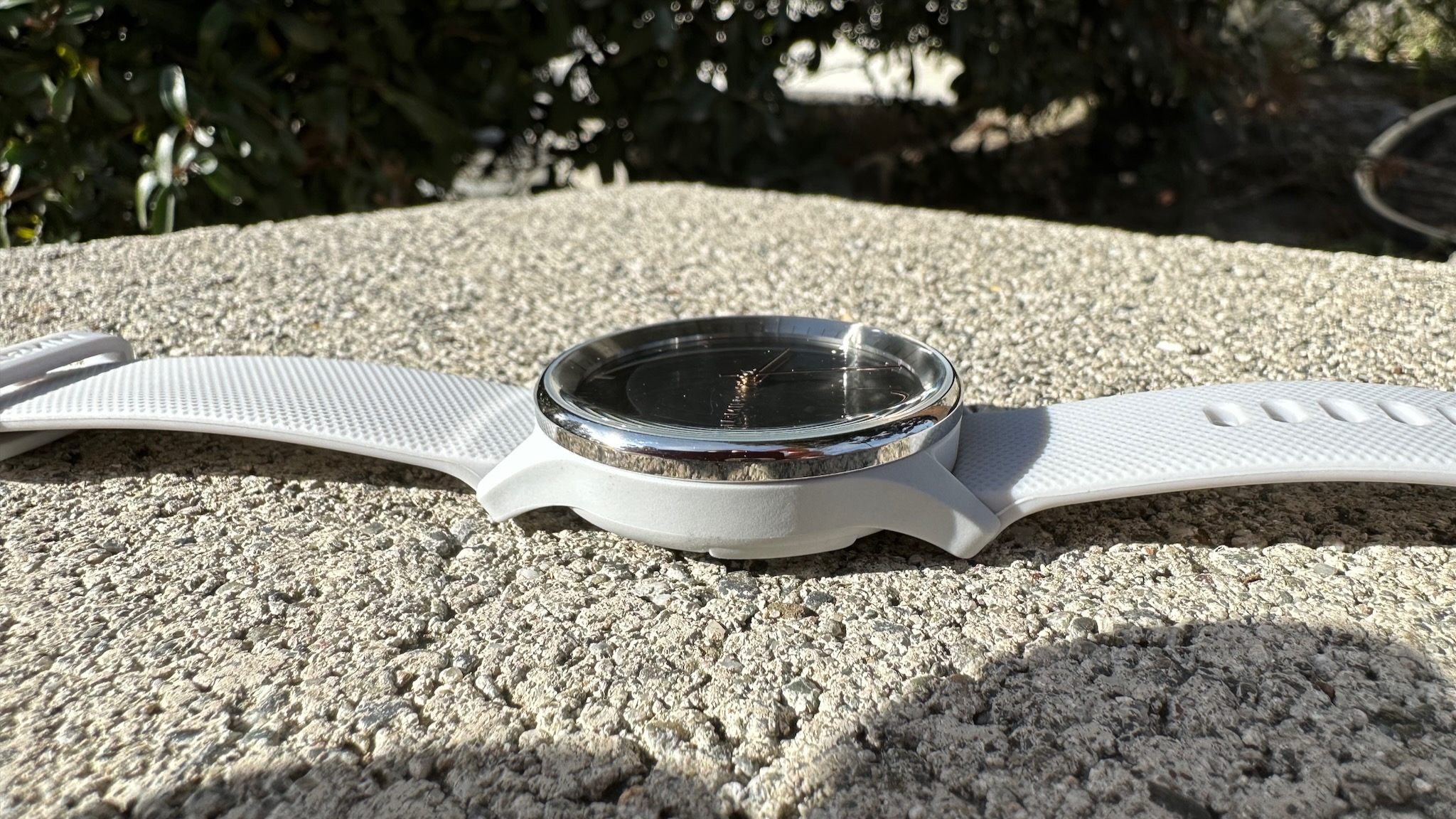 The Garmin vívomove Trend marked the first time that any Garmin watch could charge with the "most Qi-certified wireless charging pads," in addition to the usual pin charging on the back.
Did Garmin give the trend of wireless charging because it was targeting more "casual" athletes, or because its budget hardware left more room for an internal charging coil? Whatever the case, I'd love it if more Garmin watches took the dual-charging approach in the future, so you're not screwed if you're away from home without a proprietary cable.
In general, proprietary charging cables are a frustrating drawback with any smartwatch brand, so this isn't just a Garmin problem. We even appreciate that one Garmin charger usually works across all of its watches, something other brands like Fitbit and Amazfit could learn from.
A specific Garmin problem is that its elevated bottom sensors dig into your wrist more than other watches, likely because it has to leave room for the physical charging port. Admittedly, seating a thick Garmin watch on a charging puck could be aggravating, but eventually removing the port could leave more room to spread out the health sensors to make them flatter.
More flexibility with daily suggested workouts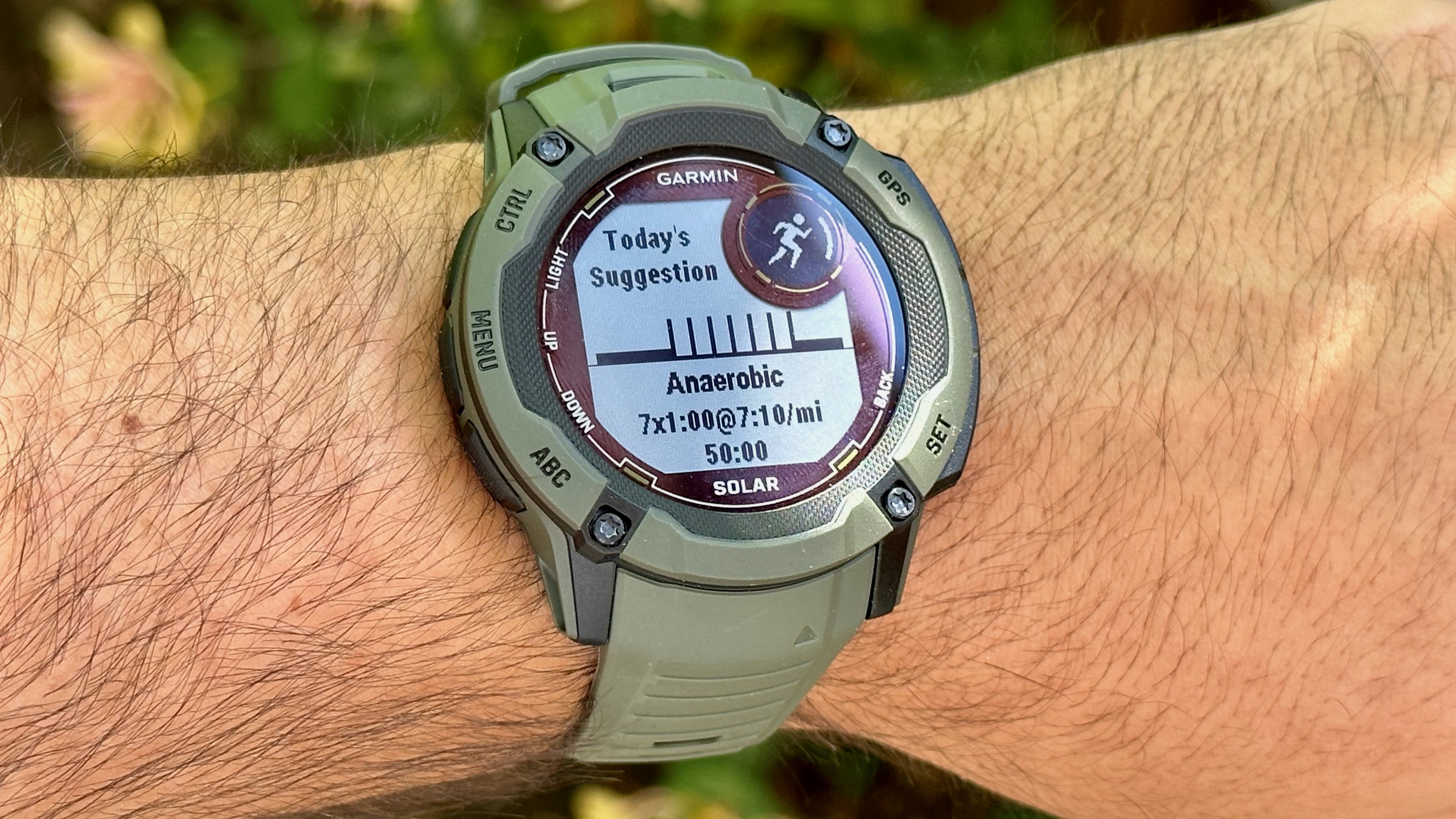 For self-guided runners, Garmin daily suggestions give a useful benchmark for how much the Firstbeat Analytics algorithm thinks you can handle on a given day. I rarely use them.
First, daily suggested workouts take a "my way or the highway" approach. Let's say you're told to run at a 10:50 pace for 30 minutes. I do want to run 30 minutes today, but I also know I won't have time to run tomorrow and that's too slow for how I'm feeling. I'd love to edit that benchmark while still following the workout, instead of having to make my own custom workout.
Second, once I start a workout, I often quickly realize that the pace is too fast or slow for how I'm really feeling. So I either have to force myself to hit that pace, endure my watch buzzing my wrist every 20 seconds with a "too fast" warning, or cancel the workout entirely. If I could pause a suggested workout and then edit its parameters before restarting, that would make them significantly more useful.
And lastly, it'd be nice if you could see your suggested workouts in the Connect app, not just on your watch, and check the calendar in advance when Garmin is going to recommend a long run or intervals so you can adjust your schedule accordingly.
Put Challenges on watch faces
Garmin challenges are one of my favorite motivators to extend my weekend runs, find my local trails for Expeditions, and just get more steps in daily. I just wish they weren't restricted to the Connect app, where you have to go out of your way to find your progress and aren't always even notified if you finish a challenge.
If Garmin added a Challenges widget and let you highlight a specific challenge on your watch, so you could check your progress, that would be an excellent start. And if you could show your percentage progress or cumulative miles/minutes on your watch face, that'd be even cooler.
Better VO2 Max data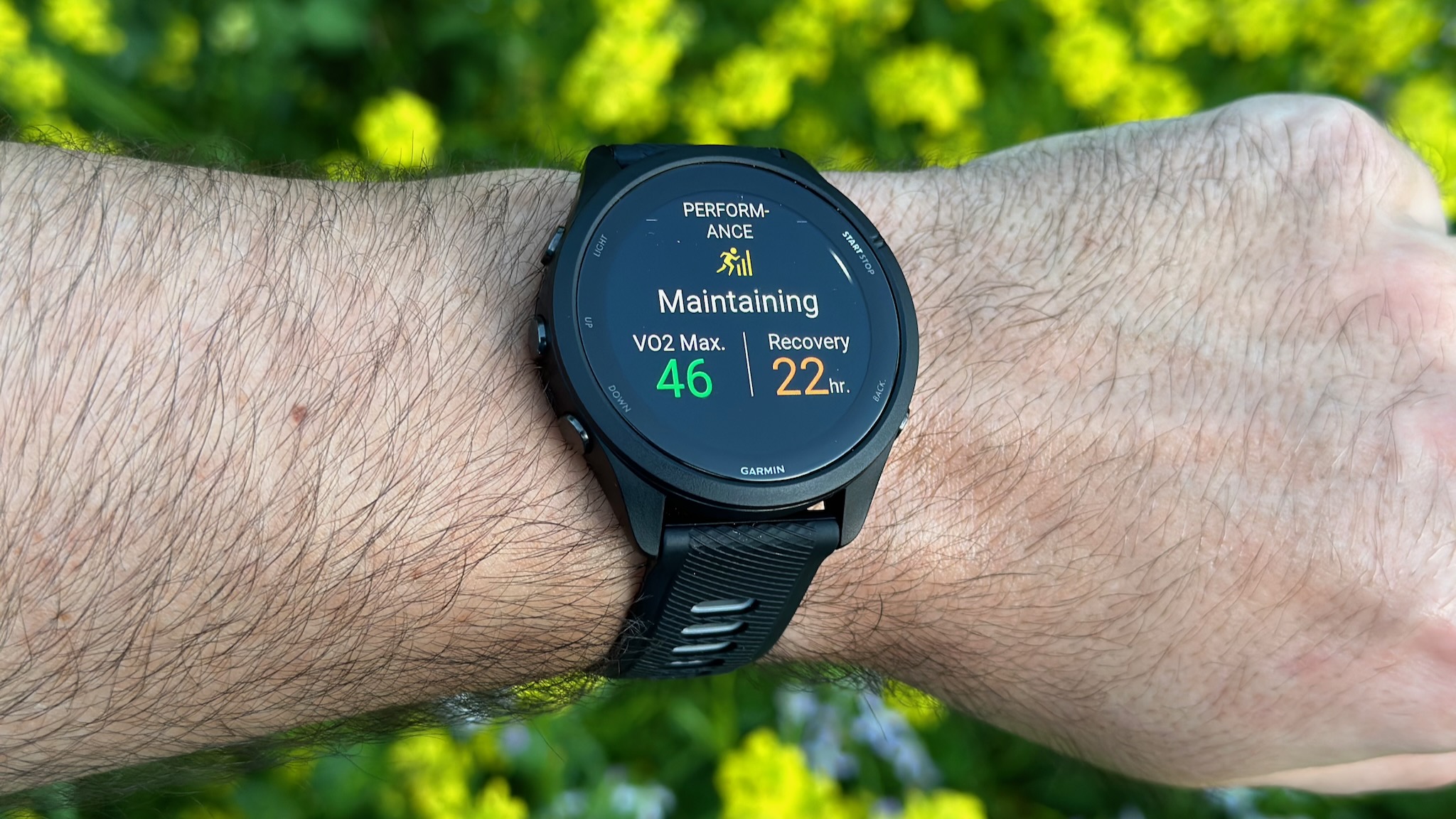 Since my foot injury last year, my VO2 Max dipped and then held "steady" at 46. It stayed unchanged in number and status for so long that I Googled what the parameters were for Garmin to reevaluate my score. Until I upgraded to a newer Forerunner, I had no guidance if it was improving or if my training load was enough.
Finally, I realized I need to up my anaerobic game and pushed myself up to 47 this month! Except when I looked at the graph, I realized Garmin was just rounding up from 46.5. Now I'm at 46.7, but I have to dive a few submenus deep to see that.
Aside from just doing the obvious and displaying that extra decimal point, Garmin can do better than always showing my status as "Steady." A 0.5-point increase in a month (after months unchanged or falling) is pretty statistically significant by my metrics!
I'd also like it if Garmin offered a guided running test like on the Polar Pacer Pro, to reset your current metrics against what Garmin's algorithm thinks you can do. It'd be especially helpful for runners coming off of injury who don't want to see that they're "underperforming" for weeks.
And if your post-workout summary could show more than just your recovery estimate, and tell you if you have a load deficit in anaerobic or aerobic runs, that'd be a great way to guide runners who don't spend time rooting through menus or following the suggested runs.
Better leaderboards for self-competition
Running apps should focus more on competition, pushing you to compete against local rivals and against yourself rather than just liking your friend's runs. But in lieu of Garmin completely revamping its app to be more like Strava, I'll ask for Garmin Connect to do better at tracking your own progress.
Buried in the Connect app, you'll find personal running records for 1 mile, 5K, 10K, half-marathon, marathon, and "longest run." You can't pick other lengths like, say, 400m or 800m, and you can't see a history of your runs at that particular length.
Hitting a PR is worth celebrating, but what about your fastest 10K of 2023, or your fastest mile pace or lap this month, or your longest run in three years? Why can't we get a chart showing how this latest half-marathon pace compared to my previous five races at that length?
Seeing how I'm beating myself past or falling short would be an excellent motivator.
---
To avoid making this too long, I'm not focusing on every Garmin wishlist feature of my colleagues and I discussed it. One of us wants the Connect and Connect IQ apps merged since using two apps is a pain. Another suggested jokingly that he wants a Garmin Wear OS watch, which I'm generously interpreting to mean he wants better 3rd-party integration with more apps. I'm hoping Garmin brings the Vivoactive lineup back in 2023.
Whatever Garmin does next, our general hope is that it (A) makes its Connect app more accessible so useful data isn't buried 3+ levels deep, (B) have better-synced features between your watch and the app, and (C ) continues to improve its watches so they incorporate common features from other fitness smartwatches.