What you need to know
A hidden flag was unearthed, detailing Google's plans to let users decide which version of the taskbar they'd like on their tablet or foldable.
The options include a "persistent" taskbar or a "transient" taskbar.
The "persistent" version was brought in with Android 12L and would remain on a tablet or foldable's display, spanning the length of it horizontally.
A recent Android 14 beta discovery could point toward Google allowing users to customize a crucial part of their larger Android device's display.
A flag was discovered by Mishaal Rahman over at Android Police, potentially detailing Google's plans to let users decide which form of taskbar they'd like to use on tablets and foldables. the flags, ENABLE_TASKBAR_PINNING, was unearthed after some more digging through Android 14 Beta 3, which rolled out earlier this month. Its discovery suggests Google will offer behavioral options such as "persistent" and "transient" for the taskbar.
As Rahman noted, the current way to access this option is to long-press an empty space of the taskbar, which will then offer two options: "always show taskbar" or "change navigation mode." Apparently, the former is how a user can quickly decide what sort of version of the taskbar they'd like.
Unfortunately, Rahman states the flag to swap between taskbars isn't enabled by default in the latest experimental version, so users only have the transient taskbar to mess around with in the latest beta version.
It's also not entirely clear when Google plans to enable this flag in a more stable fashion. However, should it exist with Android 14's launch, it would be a welcome option to have, considering the company just released the Pixel Tablet and the Pixel Fold.
Users may remember when Google first introduced the transient taskbar during the rollout of Android 13 QPR2 Beta 2. This iteration works by swiping up from the bottom of your device to access Android's suggested apps based on your habits.
However, this was a change from the behavior introduced in Android 12L, which included a persistent taskbar. This version would always remain at the bottom of your device's display, with the ability to hold six apps of your choosing at a time. It brings about an easier multitasking experience as users can easily tap to swap apps or drag one up to engage in split-screen mode to improve their efficiency.
While Google has already crossed a major milestone in its Android 14 development, the company rolled out Android 14 Beta 3.1 a couple of weeks ago (rather swiftly) to address a critical problem with a few of its Pixel devices. It is expected that Google is preparing to launch Android 14 at some point in August. However, we still have another beta version or two in the pipeline before a stable release graces our fingertips.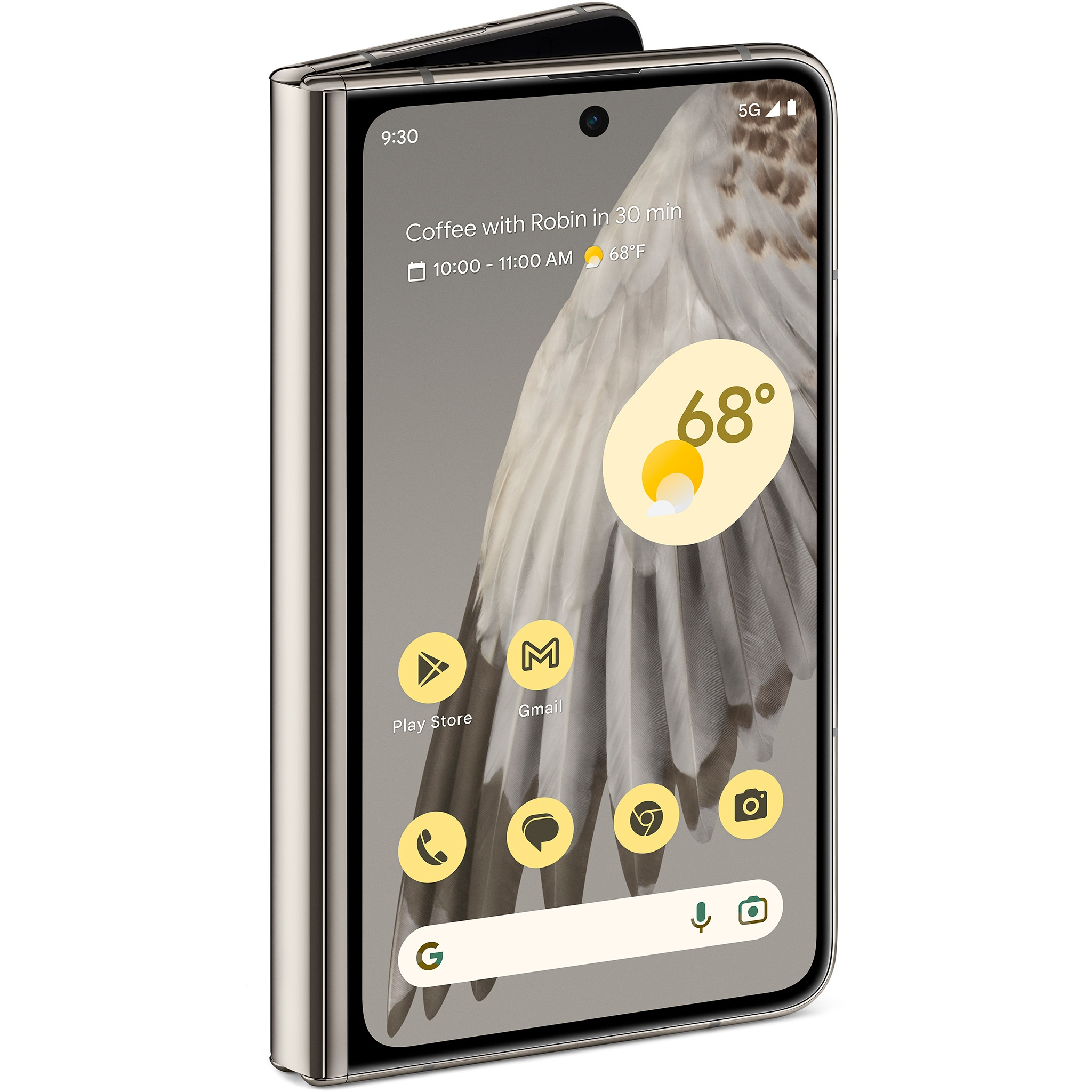 The new Pixel Fold is the first foldable from Google, letting you choose between a typical smartphone experience or a larger tablet-like experience. The phone also comes with many of the best Pixel features and some pretty exceptional cameras.